Special Yoga offer in COVID Time!
Embark on a voyage that will transform your body mind & heart !
COME AND EXPERIENCE AN AUTHENTIC ONLINE HAPPY YOGA WITH OUR 30 YEARS OF EXPERIENCED YOGA MASTER WITH SPECIAL DISCOUNT FROM ONLY $49 FOR A MONTH.
~General public yoga classes~
*Choose for Fitness, awakening, happiness, weight loss stress free or any special condition.
*Every Sunday & Wednesday  7 am to 8 am or  5 to 6 pm. You can choose your suitable time  or day . Classes will held every week ,4 classes a month.

.Read more:
~~~~~~~~~~~~~~~~~~~~~~~~~
Yoga for Staffs
(Mangers ,teachers ,professor ,clerk & all the office workers )
Staffs ,teachers, officers  are doing an incredible job and invest a lot of time and energy to care for and support their customers  as they want them to feel happy, confident, and empowered. But what about the staffs ? Who takes care of their health and wellbeing?
GSPSS Mahashakti Yoga for staffs & office workers , offers yoga classes at the organisation , specifically designed for the staffs . During a 60- minute Yoga class, we will calm down, open and relax our body, regain focus, and re-energise. We provide education and knowledge about YOGA/ MINDFULNESS/ STRESS RELIEF/ WELLBEING and leave you with practical snippets that you can implement for yourself and your service receivers , any time of the day.
Our Classes for the staffs Every Wednesday 5:30-6:30pm .Cost:$39 Monthly (Covid-19 discount) Read more in details :
~~Certified Yoga Teacher training YTT200hr to 1500hr~~
Become a globally accepted international yoga teacher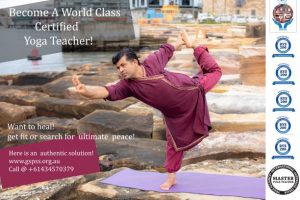 Be and an accredited yoga teacher from $1349
Yoga Alliance approved course and fully certified. Associated with ECA College Sydney .Teachers training Wednesday & Sunday 8:30-10am or 6:30 to 8 :00pm. Read more :
~~Mindfulness meditation~~~
What contemplation is all about Meditation may be an antiquated convention, but it's still practiced in societies all over the world to form a sense of calm and internal harmony. $19 per session or  monthly $75 a month   Read more:
~~Group or Semi/Private Yoga~~~
Group yoga is great for families, friends, sports teams/groups and even co-workers.  You can also combine these groups e.g. create a mom & daughter private yoga session with your friends. From $49 in a session or $180 a months  Read more
~~COUNSELLING~~
Support and assistance to individuals dealing with a range of issues including grief, anxiety, depression, relational & family problems. Counselling sessions are available by appointment. Contact for more information. Master yoga teacher (MYT), Prof and highly qualified our spiritual master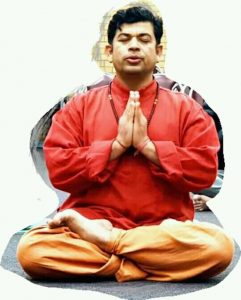 Yogi Acharya Rajan Sharma is available to offer this services .$1 per minus ,minimum 30 minutes. The money raised will go directly to the children's trust account through Shishu Nepal to provide clothes food and education expenses for the year ahead.  Our future vision is also to seek the support of benefactors to assist us to construct a building to house the orphanage and educational centre.
 Our Lead trainer & Spiritual master
Prof, Yogi Acharya Rajan Sharma
info@gspss.org.au  +61 2 8502 9527 ,
bhimsensap@gmail.com +61 434 570 379
We,  ECA & GSPSS are  fully registered with Yoga Alliance International and the Yoga Alliance Australia . We are an authentic and accredited yoga and natural science education provider in Australia and the globe. Read more  
Payment Option :
Our Students testimonial 
More About our Classless ;
Payment Options :
The money raised will go directly to the children's trust account through Shishu Nepal to provide clothes, food and education expenses for the year ahead.  Our future vision is also to seek the support of benefactors to assist us to construct a building to house the orphanage and educational centre. Read more :
or
Bank Transfer :  Mahashakti Yoga , BSB:062033 AC:1033213, CommonwealthBbank 
Contact us at +61434570379 or bhimsensap@gmail.com
Other Services :
Per minutes $2 , Minimum 25 minimum in 1 appointment /M:0434570379
Less Price & Best Services in town/ Price Beat Guarantee M:0434570379
Vastu Consultation /Home energy management : contact us
Hypnotherapy : To quite Cigarette, addiction $75 per session
Vedic Math Training :contact us
Sanskrit/Nepali/Hindi language  Classes :Contact for detail
Life management personal counselling :Contact us
Our Thoughts

April 7, 2022
The GSPSS Maha (Ma=Mahashakti, Ha=Happy) Yoga residential intensive Level 1 course is a RYT 200 hour certificate that is accredited with Yoga Alliance Australia & Yoga
[…]